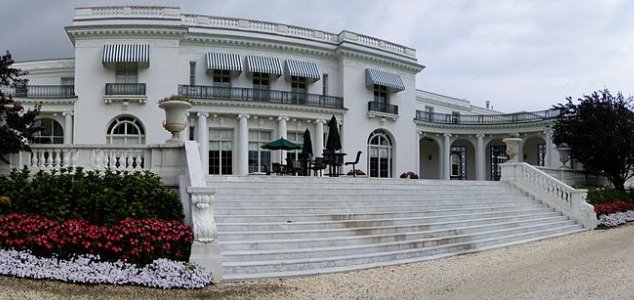 The University of Monmouth Guggenheim Library.

Image Credit: CC BY-SA 3.0 Josconklin
Founded in 1933, the popular institution has a long history of ghost stories and strange occurrences.
Located in New Jersey, the university's paranormal reputation was recently the topic of a paper by student Holly Ford who had heard stories of a ghost said to haunt the Guggenheim Library.
Employees claimed to have witnessed the apparition of a woman walking down the staircase late at night however corroborating sightings were limited on the basis that the library was closed at 11:30pm and nobody was allowed to enter after that time.
Keen to learn more, Ford spent several evenings studying in the library and tried to stay there as late as possible up until the time that the doors were closed.
Skeptical at first, her curiosity was further piqued when she heard a series of strange thuds in the nearby hallway one evening despite nobody else being there at the time. She also recalled feeling a strange presence - the sensation that someone didn't want her to be there.
Similar stories have also been reported at the university's police department over the years including tales of strange tapping noises along the hallways at night, sightings of a white figure in the courtyard outside and reports of doors and windows opening and closing by themselves.
There have even been stories of people hearing disembodied screams and the sounds of a fire near an elevator shaft in which two fireman died during a blaze many years ago.
Source: App.com | Comments (3)
Tags: Monmouth University, Ghost, Haunting