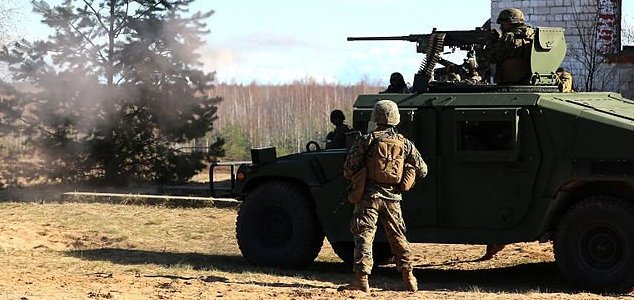 The force field would protect army vehicles from nearby explosions.

Image Credit: LCpl Scott W. Whiting
The aerospace giant has been granted a patent for a way to shield against explosion shockwaves.
Boeing has succeeded in patenting a concept for a new type of force field that wouldn't look out of place in a Star Wars movie.
Designed to protect a target from the damaging effects of a shockwave from a nearby explosion, the sophisticated new system, which is capable of automatically sensing when it needs to activate, works by producing a plasma field in front of the target using a combination of lasers, electricity and microwaves.
By producing a localized region that differs from the surrounding environment the force field acts as a buffer that effectively stops the shockwave from reaching and damaging the target.
It isn't clear when, if at all, the system will ever see actual use on the battlefield but if it does then its most likely role will be to protect Humvees and other lightly armored vehicles during combat.
Source: CNET.com | Comments (11)
Similar stories based on this topic:
Tags: Boeing, Shields