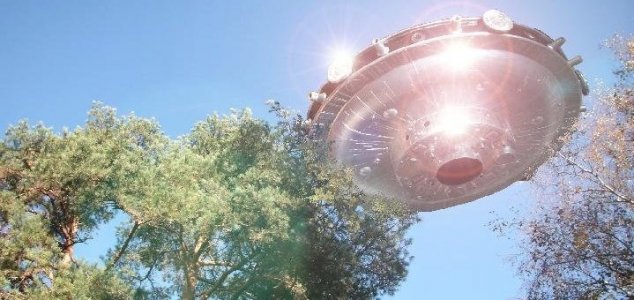 UFO sightings occurred long before Kenneth Arnold's encounter.

Image Credit: Per Johansson
Author Nigel Watson has uncovered numerous cases of UFOs being sighted in the early 20th century.
Several years before the famous Kenneth Arnold encounter from which the term "flying saucer" was originally coined, UFOs were still being reported in the skies above Britain.
In one incident, several pilots that had scrambled to intercept German airships over London reported encountering a mysterious object in the skies above the capital. One of the pilots attempted to shoot it with his revolver while another described it as being like a "railway carriage with the blinds down."
"People tend to see things in the sky that are a bit more advanced than the current technology but still within the bounds of credibility and the possibilities of that time," said Watson.
"It's called 'cultural tracking' - what we see is conditioned by the media and culture."
During the war, reports of strange objects in the skies over the UK tended to be reported to the police who then passed that information on to the British government.
"Military intelligence officers investigated the sightings," said Watson. "Often they were found, after a few phone calls, to be misidentifications. Some were not explained."
In one unsolved case a military intelligence officer was sent to investigate reports of floating lights that were sighted over the course of two months above the city of Plymouth.
In another, UFOs were spotted so frequently over the Lake District that they prompted a military operation involving troops being sent up to Scotland in search of a hidden enemy base.
Nothing was found but a reward of £100 was offered to anyone who could shed light on the mystery.
Source: Plymouth Herald | Comments (17)
Tags: UFO, World War I