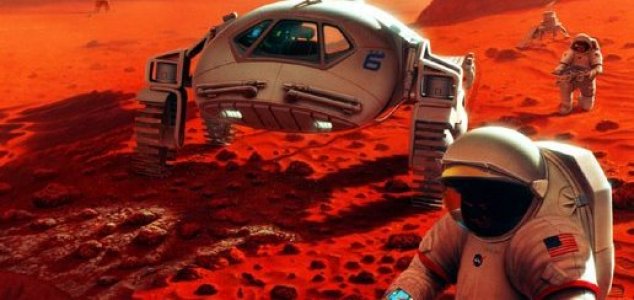 Ad Astra's engine could shorten the time it takes to reach Mars.

Image Credit: NASA/Pat Rawlings
NASA has revealed a partnership with the firm behind a new super-fast deep space engine.
Ad Astra, a Texas-based rocket company, surprised everyone when it unveiled a remarkable new type of engine that could cut the travel time of a mission to Mars from months to just weeks.
NASA successfully test fired a prototype of the VASIMR engine back in 2013 and now Ad Astra has become one of the space agency's newest partners in the hopes of developing the technology to the point where it can be used in actual space missions.
"Commercial partners were selected for their technical ability to mature key technologies and their commitment to the potential applications both for government and private sector uses," said NASA's William Gerstenmaier, associate administrator for Human Exploration and Operations.
"This work ultimately will inform the strategy to move human presence further into the solar system."
If all goes well the new engine could drastically reduce the time it takes to get to Mars, opening up the possibility of shorter, cheaper manned missions in the not-too-distant future.
"We are thrilled by this announcement and proud to be joining forces with NASA in the final steps of the technology maturation," said Ad Astra CEO Dr Franklin Chang Diaz. "We look forward to a very successful partnership as we jointly advance the technology to flight readiness."
Source: Sputnik News | Comments (23)
Similar stories based on this topic:
Tags: NASA, Mars, Ad Astra