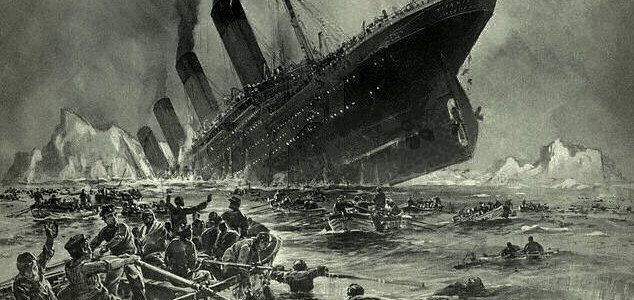 The Titanic had nowhere near enough lifeboats to save everyone.

Image Credit: Willy Stower - 1912
Father Thomas Byles went down with the doomed vessel after twice refusing to leave on a lifeboat.
When the RMS Titanic hit an iceberg during its fateful maiden voyage from Southampton to New York City in 1912 there was panic among the passengers and crew as people scrambled for access to the small number of lifeboats that were available.
Amidst the chaos however there was one man who was anything but in a hurry to escape the stricken ship. Father Thomas Byles of St Helen's Church in Essex refused to board the lifeboats so that he could stay on the ship and pray with the other passengers.
Sadly Father Byles died that night alongside 1,500 other passengers and crewmen.
Now more than a century after the Titanic's demise efforts are underway to grant the late priest a sainthood for giving his own life to help those who were left behind by the lifeboats.
"We need, in very old parlance, to raise him to the altar which means that the Vatican will recognize him as a martyr of the church," said Father Graham Smith, the current priest at St Helen's Church.
"We are hoping and praying that he will be recognized as one of the saints within our canon."
Source: BBC News | Comments (40)
Tags: Titanic, Saint