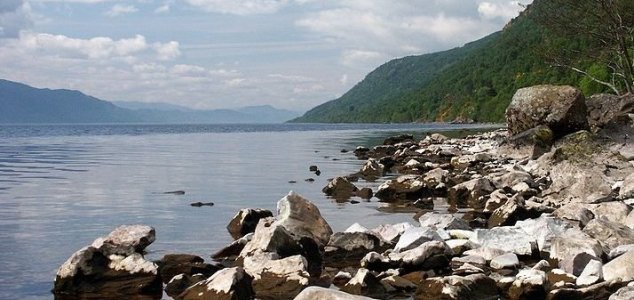 Could earthquakes have given rise to the Loch Ness Monster legend ?

Image Credit: CC BY-SA 3.0 Ben Buxton
Italian geologist Luigi Piccardi believes that legends of lake monsters may have a geological origin.
Many theories have been put forward to explain sightings of the Loch Ness Monster over the years from wakes in the water to large fish entering the lake from the sea. One theory that hasn't been quite so well recognized however suggests that the legend of the famous Scottish lake monster may have been sparked by earthquakes causing disturbances in the water.
Geologist Luigi Piccardi believes that even the myths of the ancient Greeks may have been inspired by activity along fault lines.
"When you look at the reports of people who saw the monster, they say we heard a great noise, saw a large commotion in the water, and that the waves rocked," he said in an interview back in 2001.
"They say we couldn't see the beast because the water hid the creature. The usual sighting is humps moving in the lake and normal waves, which can be related to the seismic effect."
Recommended books about lake monster legends:
Not everyone is convinced however with some critics arguing that his idea is even less plausible than the notion that there actually is a prehistoric monster living in Loch Ness.
Gary Campbell, president of the Loch Ness Monster Fan Club, is one such skeptic.
"Piccardi seems to forget that we have a thousand stories of people who say they have seen in the water something solid like a head and a neck," he said.
Source: Smithsonian Magazine | Comments (7)
Similar stories based on this topic:
Tags: Loch Ness Monster