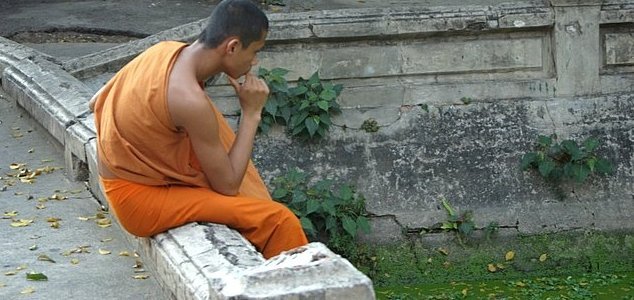 Several children have recalled a past life as a monk.

Image Credit: CC BY 2.0 Brian Jeffery Beggerly
Dr. Erlendur Haraldsson has been investigating cases in which children have recalled past life memories.
While the concept of past lives and the idea that people can remember who they used to be remains a highly controversial topic, some researchers have documented tantalizing evidence suggesting that there may be something more to the phenomenon than a child's overactive imagination.
Dr Haraldsson, who is professor emeritus at the University of Iceland in Reykjavik, has investigated several cases of children who could allegedly recall being a Buddhist monk in their previous life.
One prominent case was that of Duminda Bandara Ratnayake who was born in 1984 in Sri Lanka.
From the age of around 3 Ratnayake began to recall vivid details of his past life including the temple at which he taught apprentices and even his own death which centered around a pain in his chest.
Throughout his childhood Ratnayake showed little interest in anything other than becoming a monk and demonstrated a remarkable calmness and wisdom for his age that included being able to recite stanzas in the ancient language of Sinhalese Buddhism which only the monks knew.
His supposed past life identity was eventually revealed to be Ven. Mahanayaka Gunnepana, a monk from the area who had died of a heart attack, a match for Ratnayake's description of chest pains.
Many other aspects of the monk's life also matched what the boy had described.
Dr Haraldsson ultimately concluded that it was highly unlikely that he had learned what he knew from either his family of anyone else he had been in contact with. A child learning the ancient Sinhalese Buddhism language in particular was completely unheard of.
Whether Ratnayake really was the reincarnation of Ven. Mahanayaka however remains a mystery.
Source: Epoch Times | Comments (16)
Tags: Reincarnation, Past Life