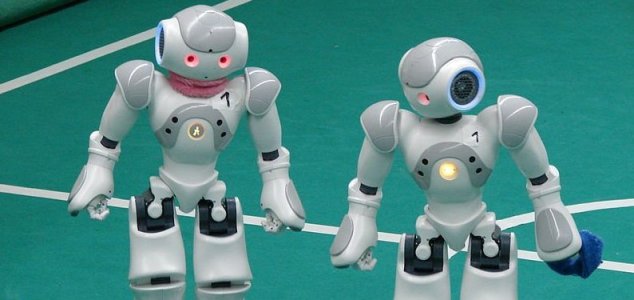 Robots battled it out in a friendly game of football.

Image Credit: CC 1.0 Die Schreibfabrik
A team from Japan succeeded in fending off robots from 40 other countries at a competition in China.
The annual football tournament features teams of weird and wonderful robotic players who battle it out against one another in an effort to secure the highly coveted world cup.
The sport might not be the quickest or action packed of spectator events but thousands of people showed up anyway to cheer on the teams as the robots kicked the ball around on the pitch.
This year it was a Japanese team called
The Brains Kids
from the University of Chiba that managed to claim victory in the grand final over rivals
ZJUDancer
from China's Zhejian University.
Source: Huffington Post | Comments (4)
Tags: RoboCup, Robots, Football