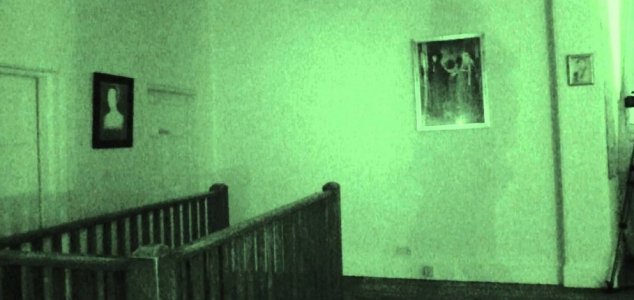 Did the crew film the shadow of a ghost ?

Image Credit: YouTube / P.A.S.T Investigations
A mysterious shadow was picked up on camera during filming for a new paranormal investigation TV series.
The clip, which was posted online as a promotion for new show 'The Past Hunters', features co-director Bex Palmer and controversial medium Derek Acorah during an investigation of a notoriously haunted castle in Staffordshire, England.
As the pair discuss what took place in the castle's past Palmer suddenly gasps and points over towards the wall where the shadow of what looks like a human figure can be seen. A few moments later the shadow then seems to move towards the left and vanish, much to the surprise of the crew.
"The curator Lesley Smith mentioned a shadowy figure later on and when we told her what we'd seen, it completely matched up," said Palmer. "She was just as excited as us that we'd captured it on camera we couldn't stop talking about it for weeks afterwards."
Tutbury Castle is often regarded as one of the most haunted buildings in England with visitors frequently reporting everything from mysterious footsteps to sightings of ghostly apparitions.
"We normally like to try and debunk things that we see because we still sit on the fence when it comes to ghosts, but we don't think there's any other explanation for what we saw," said Palmer.
Source: Russia Today | Comments (22)
Tags: Past Hunters, Tutbury Castle, Ghost