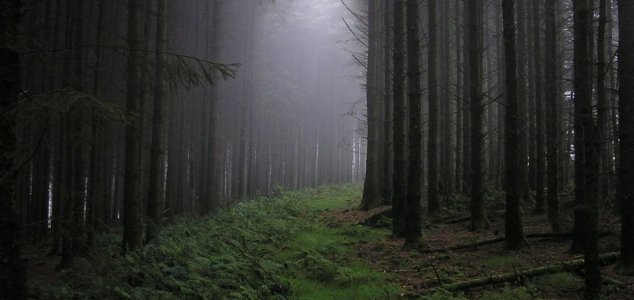 Is there an unknown hominid lurking in the North Carolina woods ?

Image Credit: CC 2.0 Ashley Chile Baz
A man visiting the Asheville area managed to record a strange figure retreating through the undergrowth.
The encounter was filmed by Eric Walters of Boone who had been visiting Asheville on Thursday morning while renting a cabin there with his wife. He had been out walking his dog Zippy in remote woodland when he came across what he initially believed to be a bear.
As he took out his phone to record some footage however he realized that the animal was walking upright on two legs and quickly came to the conclusion that he was witnessing something unusual.
"I quickly realized it was not a bear, but a Sasquatch," he said. "Zippy could tell I was scared and got so riled up that he got loose and went after it."
According to Walters the tiny canine actually managed to dissuade the creature which then turned around and hastily retreated in to tall grass at the side of the road.
"Yorkies are small in size, but bigger than even a Sasquatch in heart," he said.
The footage has proven popular but controversial since appearing online with critics arguing that there is too much emphasis on filming the dog and that the 'Bigfoot' could just be a man in a suit.
Source: MyFox8 | Comments (56)
Tags: Bigfoot