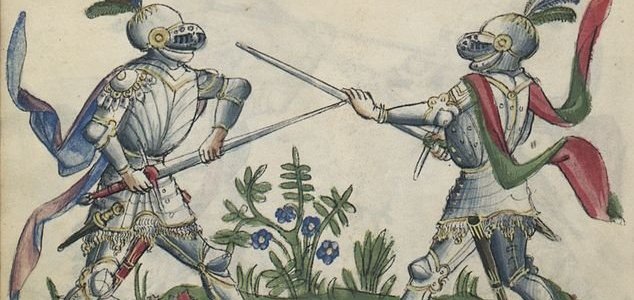 The sword is believed to date back to the 13th century.

Image Credit: Public Domain
A sword found in Lincolsnhire's River Witham in 1825 bears a peculiar inscription that nobody can read.
The medieval sword, which has been linked to the magna carta, bears a striking resemblance to the weapons depicted in artwork of the French invasion of Normandy in 1203.
Its blade also features a strange inscription that to date nobody has been able to decipher.
The inscription on the blade reads
+NDXOXCHWDRGHDXORVI+
.
"An intriguing feature of this sword is an as yet indecipherable inscription, found along one of its edges and inlaid in gold wire," wrote British Library curator Julian Harrison.
"It has been speculated that this is a religious invocation, since the language is unknown."
Researchers are now hoping that by releasing the details of the sword's mysterious lettering online someone will be able to come forward and solve this age-old mystery once and for all.
Source: Lincolnshire Echo | Comments (30)
Tags: Sword, Medieval