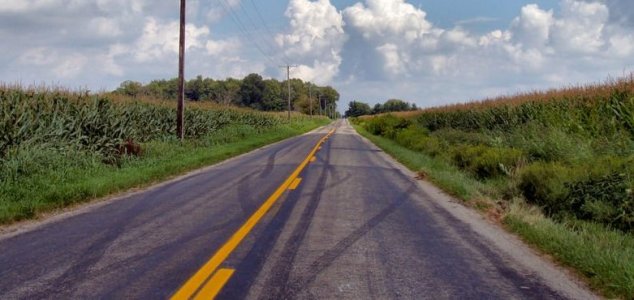 The strange encounter occurred in a rural part of Mexico.

Image Credit: CC BY 2.0 Derek Jensen
A 68-year-old man suffered a head wound that he claimed he had sustained when a UFO attacked him.
The peculiar incident, which took place last month in Paso de Ovejas, involved Francisco Acosta Tostado who had been cycling along a state highway when he encountered an "unidentified craft" which swooped down so low that it knocked him off his bike and sent him hurtling on to the ground.
Terrified that he was going to be taken away by visitors from another world, Tostado scrambled towards a clump of bushes at the side of the road and hid there for quite some time.
He was eventually discovered by car mechanic Policarpio Carvajal who had spotted him lying in the bushes as he was driving past. When the police arrived the 68-year-old appeared to be badly injured and vehemently maintained that extraterrestrials had tried to kidnap him.
Authorities initially believed that he had been attacked by a coyote however local farmers played down this idea on the basis that his wounds didn't match those typically inflicted by wild animals.
No conclusive explanation for what happened to Tostado has yet been found.
Source: New York Daily News | Comments (26)
Similar stories based on this topic:
Tags: UFO, Mexico