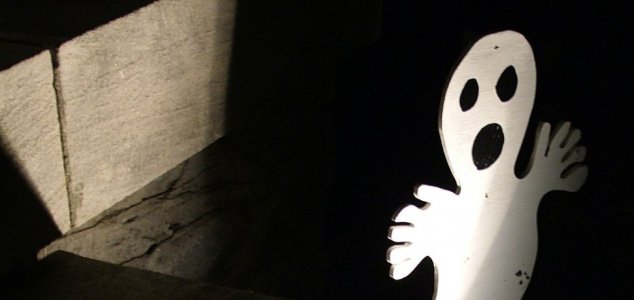 A mischievous spirit is said to haunt The Party Shop in Mold, Flintshire.

Image Credit: sxc.hu
Strange disturbances attributed to the ghost of a little girl have been reported in the store for years.
Owner Katy Duplock bought The Party Shop in Flintshire, Wales four years ago and has since experienced a number of unusual occurrences including loud thumping sounds, sightings of a mysterious 'mist' in the cellar and reports of a small child's face peering out of the windows.
Locals believe that the ghost is that of a young girl named Sarah whose skeletal remains were allegedly found buried within the building's basement many years ago.
"Whenever we lose something, we ask Sarah to help find it, and minutes later there it is," said Duplock. "I'm sure she's friendly so it doesn't bother me."
Back when she originally bought the shop off its previous owner Duplock had been warned about a mysterious presence in the building and it wasn't long before she experienced it for herself.
"It didn't put me off. I've always been interested in the paranormal," she said. "Often we hear a huge thud somewhere, like someone falling over. I always go and have a look upstairs but there's no-one there. We only have two of us on the shop floor so there's no way it could be someone else."
"Customers hear it too and ask us 'What was that?' But I'm used to it."
Source: Mirror.co.uk | Comments (31)
Similar stories based on this topic:
Tags: Ghost, Shop