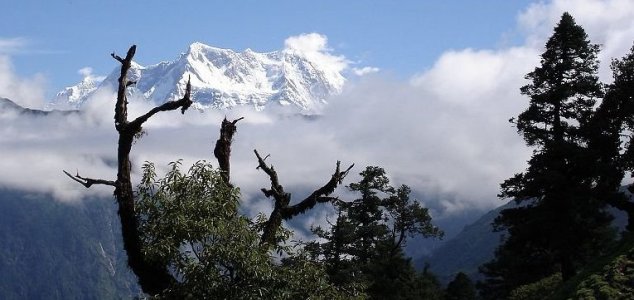 The remote Himalayan region is home to a vast array of species.

Image Credit: CC BY-SA 2.0 Dirk Hartung
Researchers have identified a treasure trove of new animal species in the Eastern Himalayas region.
In a remote area that some believe could be home to the mythical Yeti, scientists have discovered several hundred previously unknown species of plants, fish, amphibians, mammals and more.
The findings are outlined in a new report entitled "Hidden Himalayas: Asia's Wonderland" and include such unique specimens as the blue dwarf 'walking' snakehead fish, which can survive on land and breath air for several days at a time, as well as a new species of monkey with an upturned nose that causes the unfortunate animal to sneeze when it rains because the water runs down it.
"I am excited that the region – home to a staggering number of species including some of the most charismatic fauna – continues to surprise the world with the nature and pace of species discovery," said Ravi Singh, CEO of WWF-India and chair of the WWF Living Himalayas Initiative.
Despite the incredible diversity of findings however the region itself faces a rather uncertain future thanks to climate change, deforestation, poaching, mining and a wide range of other threats.
"The challenge is to preserve our threatened ecosystems before these species, and others yet unknown are lost," said Sami Tornikoski of the WWF Living Himalayas Initiative.
"The Eastern Himalayas is at a crossroads. Governments can decide whether to follow the current path towards fragile economies that do not fully account for environmental impacts, or take an alternative path towards greener, more sustainable economic development."
Source: WWF | Comments (8)
Tags: Himalayas