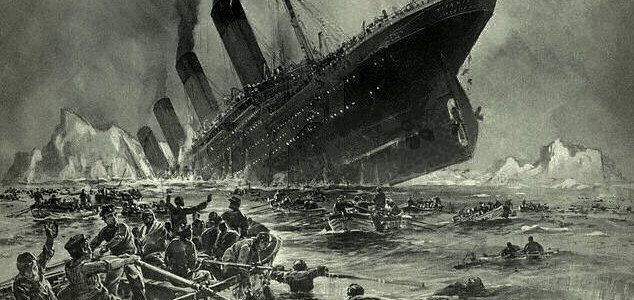 Did the Freemasons influence the investigation's outcome ?

Image Credit: Willy Stower - 1912
New evidence suggests that the Freemasons were heavily involved in the investigation in to the disaster.
Surprisingly few people were ultimately held accountable for the sinking of the Titanic on April 15th 1912 - an event generally regarded as one of the most infamous maritime disasters in history.
Now new research in to a recently released secret archive of more than two million Freemasons has revealed that several of the officials involved in the investigation were members - as were several of those who might have been negatively impacted had they been held responsible.
Some of the most prominent Freemasons involved included:
The judge who oversaw the British Wreck Commissioner's inquiry in to the sinking
Lord Mersey, who oversaw the investigation that exonerated the Board of Trade
The President of the Board of Trade Sydney Buxton
Naval architecture expert Prof John Harvard Biles who was an inquiry assessor
Edward Chaston - an engineering expert who was also one of the inquiry assessors
Lord Pirrie - chairman of the Belfast shipyard which originally built the Titanic
"The Titanic inquiry in Britain was branded a 'whitewash' because it exonerated most of those involved," said author and Titanic expert Nic Compton.
"Even Captain Smith was exonerated on the grounds that most other ships at that time also sped through the ice at full speed with no serious consequences."
"The only person both inquiries heaped scorn on was the captain of SS Californian, the ship that had stood by about eight miles off, its crew watching the emergency flares being fired by Titanic, without doing anything about it until it was too late."
Source: Telegraph | Comments (27)
Similar stories based on this topic:
Tags: Titanic, Freemasons