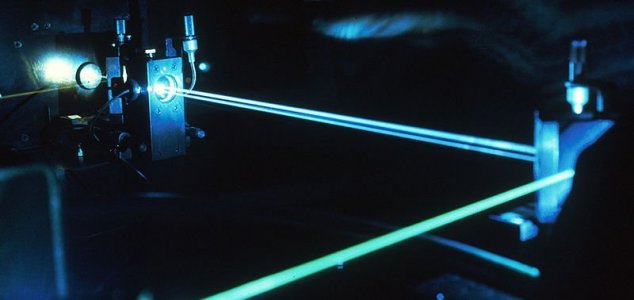 Scattered pulses of laser light are used to build up a picture.

Image Credit: Public Domain
Scientists in Edinburgh have developed a new type of camera that uses lasers to see around corners.
The device, which works using a system similar to a sonar echo, can determine if someone or something is located around a corner by scattering pulses of laser light and then picking up the bounceback at 20 billion frames a second.
"A laser sends short pulses of light that last for one hundredth of a trillionth of a second onto the floor in front of the corner of the wall," said Heriot-Watt University student Genevieve Gariepy.
"The light then bounces off the object, like an echo, and is sent back to the camera."
Once perfected, the technology could prove particularly beneficial to drivers by making it possible to see traffic coming around a blind corner. It could also be used during rescue operations by enabling rescue teams to determine if it's safe to enter a room or building.
"The ability to detect the 3D shape of static, hidden objects has been demonstrated before, but the long acquisition time required by existing methods meant locating and monitoring the objects was a major challenge," said Professor Daniele Faccio.
"We can now track hidden objects in real time and we're still making discoveries about how the light identifies the objects, and can picture them in considerable detail."
Source: BT.com | Comments (3)
Similar stories based on this topic:
Tags: Camera, Lasers