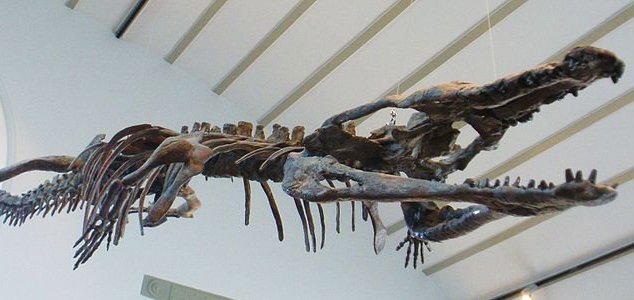 Machimosaurus rex was a gigantic and deadly predator.

Image Credit: CC BY-SA 3.0 Ghedoghedo
A terrifying new species of crocodile known as Machimosaurus rex has been unearthed in the Sahara.
A true prehistoric behemoth, this enormous sea-dwelling crocodile measured over 30ft long and weighed in at more than three tons. The largest crocodile ever to roam the world's oceans, Machimosaurus would have been a force to be reckoned with over 130 million years ago.
"It's just big. It's almost the size of a bus," said study lead author Federico Fanti. "It definitely was at the top of the food chain at the time, at least in this particular locality."
The crocodile's fossil remains were uncovered beneath three inches of sediment in Tunisia during a dig supported by the National Geographic Society Committee for Research and Exploration.
The find has also cast doubt on previous studies suggesting that the group of crocodiles M. rex belonged to had been wiped out by a mass extinction event around 20 million years earlier.
"That's leading us to consider the mass extinction theory is wrong and that we should better understand what's going on at the end of the Jurassic period," said Fanti.
Source: NDTV | Comments (8)
Similar stories based on this topic:
Tags: Crocodile, Machimosaurus rex