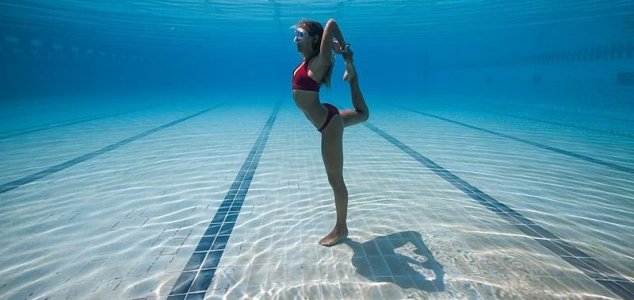 Will we one day evolve to live underwater ?

Image Credit: CC BY-SA 4.0 Sylvain7171
A prominent paleoanthropologist has suggested that we may eventually develop gills and live underwater.
Some scientists believe that mankind may be on the verge of superseding natural evolution in favor of technological augmentations and genetic engineering, but according to Dr Matthew Skinner, a senior lecturer in evolutionary anthropology from the Universiy of Kent, it is quite possible that we will instead end up developing webbed feet and gills and start living in the sea.
Skinner's theory is based on the idea that, as sea levels rise, it will eventually become more advantageous for our species to adapt to living in underwater communities than on land.
Other physical evolutionary changes could also include the development of webbed fingers, a reduction in lung capacity and even the appearance of transparent eyelids to see underwater.
Dr Skinner has also suggested that future humans living out in space may eventually evolve some unique features of their own including opposable big toes to help grip things while weightless.
"No matter what future scenario we find ourselves in, be it a 'water world', ice age or indeed that of colonising another planet, the human race will strive to avoid extinction," he said.
Source: Sky News | Comments (24)
Similar stories based on this topic:
Tags: Human, Future, Evolution