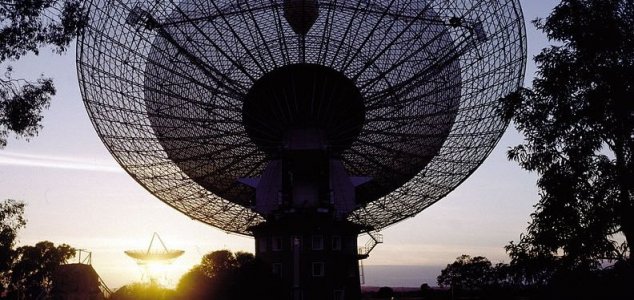 The famous Wow! signal may not be quite what it seems.

Image Credit: CC BY 3.0 John Masterson, CSIRO
The famous 'Wow!' signal picked up in 1977 could turn out to have a rather mundane explanation.
Astronomers have been listening out for extraterrestrial signals for years, but one case - that of a strange signal picked up by a school telescope at Ohio State University 40 years ago - has since remained one of the most tantalizing and perplexing examples ever recorded.
Originating in the globular cluster of M55 in the constellation Sagittarius, the peculiar signal lasted approximately 72 seconds and has never been heard again since. Astronomer Jerry Ehman, who was the first to examine the computer readout, famously wrote the word 'Wow!' on the page.
The signal would remain a mystery for years, but now a recently published study has cast doubt on the idea that it may have come from an intelligent extraterrestrial source by suggesting that it was instead triggered by two comets that had not been detected at the time.
Antonio Paris, professor of astronomy at St Petersburg College in Florida, maintains that the two comets could have emitted enough hydrogen to produce the signal that was picked up.
While he has yet to confirm these conclusions, Paris intends to test his theory by examining the same two comets when they pass by the Earth again in 2017 and 2018.
If he is right then he will have solved one of the most intriguing mysteries in modern astronomy.
Source: AOL News | Comments (40)
Similar stories based on this topic:
Tags: SETI, Extraterrestrial, Comet