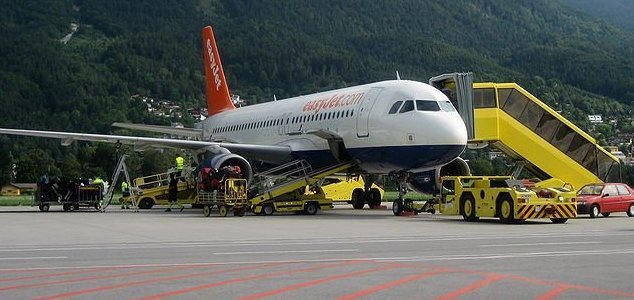 The image was caught on camera during a flight to Ireland.

Image Credit: CC BY-SA 2.0 Christopher Doyle
A peculiar picture, which shows what looks like a figure walking on the clouds, has gone viral online.
Nick O'Donoghue had been on an EasyJet flight from Austria to Ireland when he spotted something rather unusual out of the plane's window. Grabbing his camera, he managed to capture several images of what appeared to be a large humanoid figure walking on top of the clouds.
The photograph would later go on to generate a great deal of interest online with Internet users suggesting that it looked a lot like the Iron Giant from the animated movie of the same name.
"I was flying back from a work ski trip in Austria, I was on the window seat with two work colleges beside me," he said. "They were talking like crazy and I was gazing out the window, as you do. I could see this figure in the distance in front of us and then as we flew closer this shape appeared."
"It was in view for about two minutes as it was a good bit away in the distance. To me it looked like the Michelin man but to be honest I have no idea what it was."
Source: Mail Online | Comments (56)
Tags: Clouds, Airline