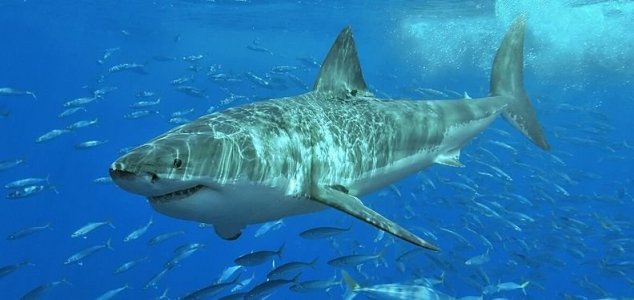 Shark attacks have been on the rise in recent years.

Image Credit: CC BY-SA 3.0 Terry Goss
A massive shark measuring over 7 meters in length has been spotted off the coast of southern Australia.
The enormous great white, which is almost as big as the iconic shark from the classic Steven Spielberg horror movie 'Jaws', was spotted by the crew of a patrolling helicopter off Adelaide's Marino Rocks on Sunday afternoon.
"It's the biggest I've ever seen as a crew member in the Westpac chopper," one of the men was reported as saying. "We put it down as 7 meters the photo really doesn't do it justice."
Nearby beaches were evacuated and a junior Surf Life Saving event cancelled.
Helicopter crews are now working to herd the huge shark back out to sea.
Source: Sky News | Comments (31)
Tags: Shark, Jaws, Australia