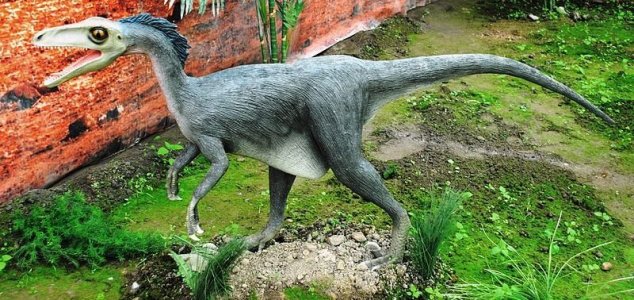 Dracoraptor is a new kind of neotheropod dinosaur.

Image Credit: CC BY-SA 3.0 HombreDHojalata
A fossil belonging to one of the oldest known species of Jurassic dinosaur has been unearthed in Wales.
Discovered by researchers from the Universities of Manchester and Portsmouth, the new species is believed to date back over 200 million years to the very beginning of the Jurassic era and is one of the oldest Jurassic dinosaur specimens ever found.
Named
Dracoraptor hanigani
, which means 'dragon thief', the species has been light-heartedly referred to as a real-life version of the national symbol of Wales - the dragon.
"The Triassic-Jurassic extinction event is often credited for the later success of dinosaurs through the Jurassic and Cretaceous, but previously we knew very little about dinosaurs at the start of this diversification and rise to dominance," said study co-author Steven Vidovic.
The specimen, which belongs to only the fourth new species discovered in the UK since 1980, is believed to be a carnivorous theropod and due to its small size was also probably a juvenile.
"The fact that it comes from so early in the Jurassic Period, when theropod dinosaurs were evolving rapidly, makes it even more valuable to science, and will hopefully tell us a lot about dinosaur evolution at this time," said University of Manchester lecturer and co-author Dr. John Nudds.
Source: RedOrbit | Comments (2)
Similar stories based on this topic:
Tags: Dinosaur, Wales, Dracoraptor