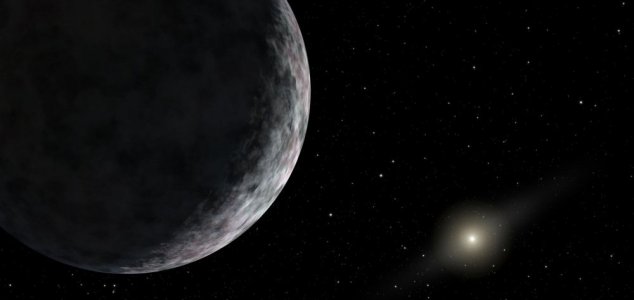 The rumored planet may have an orbital period of up to 20,000 years.

Image Credit: NASA
Astronomers in the US believe that there could be a large undiscovered planet in our own solar system.
Rumors of a 'Planet X' have been going on for years, but now a team from the California Institute of Technology has put forward a convincing case to suggest that this enigmatic '9th planet' could actually exist and that if it does it is likely to be ten times larger than the Earth.
While no direct observations of such a world have yet been made, astronomers believe that there is strong evidence for its existence based on the way other far-flung objects are moving.
Their calculations have indicated that the undiscovered planet should be orbiting around 20 times further out from the sun than the current furthermost planet, Neptune, and could take as long as 20,000 years to complete just a single lap around the sun.
"The most distant objects all swing out in one direction in a very strange way that shouldn't happen, and we realized the only way we could get them to swing in one direction is if there is a massive planet, also very distant in the Solar System, keeping them in place," said Dr Mike Brown.
"There are many telescopes on the Earth that actually have a chance of being able to find it and I'm really hoping that as we announce this, people start a worldwide search to go find this ninth planet."
If it turns out that this large, undiscovered world really does exist in the outer reaches of the solar system then it will surely be one of the most significant astronomical discoveries ever made.
Source: BBC News | Comments (49)
Tags: Planet X, Solar System