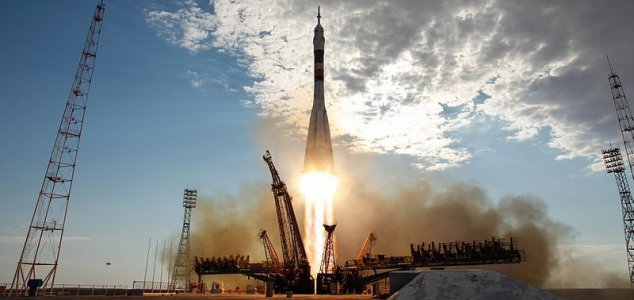 Russia is certainly no stranger to building manned space rockets.

Image Credit: NASA/Carla Cioffi
Russia is working on a new propulsion system that has the potential to revolutionize space travel.
Despite all the technological advances that have been made over the last few decades, traveling around the solar system is something that is still significantly limited by our ongoing reliance on conventional chemical propulsion systems which are slow, heavy and expensive.
While NASA is still basing its future plans for a manned mission to Mars on long-haul voyages, Russia has been working on something a little bit more immediate - a nuclear engine with the potential to carry astronauts to the Red Planet within as little as six weeks.
Now in a new announcement about the $274 million project, Russia's nuclear body Rosatom has revealed that the new engine should be ready to undergo testing by 2018.
"A nuclear power unit makes it possible to reach Mars in a matter of one to one and a half months, providing capability for maneuvering and acceleration," said Rosatom head Sergey Kirienko.
"Today's engines can only reach Mars in a year and a half, without the possibility of return."
The revelation has come as something of a surprise because if Russia really has managed to develop a super-fast space engine then it is likely to leave both ESA and NASA in the dust.
Whether it will actually work as advertised however remains to be seen.
Source: Mirror.co.uk | Comments (66)
Similar stories based on this topic:
Tags: Russia, Nuclear, Rocket