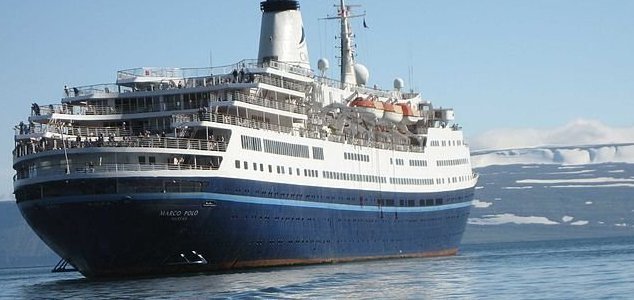 The cruise ship in question was the Marco Polo (pictured).

Image Credit: CC BY 2.0 David Stanley
A woman had to be rescued from the ocean after swimming for several hours in pursuit of a cruise liner.
65-year-old Susan Brown was pulled from the water approximately 500 meters from the coast of Madeira after deciding to swim after the vessel in the belief that her husband was on board.
According to reports, the couple had cut their month-long trip short and had been at the airport to return home when she lost sight of her husband and assumed that he had changed his mind.
It was later revealed that he had actually caught his flight as planned and had flown back home.
"She was very lucky to survive," said Funchal port captain Felix Marques. "She was in the water for more than three hours and was suffering from the effects of hypothermia when she was rescued by fishermen who heard her cries for help around 12.20am on Sunday."
"All she had on her was the clothes she was wearing and a handbag which she was clinging to. She could easily died if she had not been rescued when she was."
Source: Bristol Post | Comments (19)
Tags: Cruise, Ship, Swim