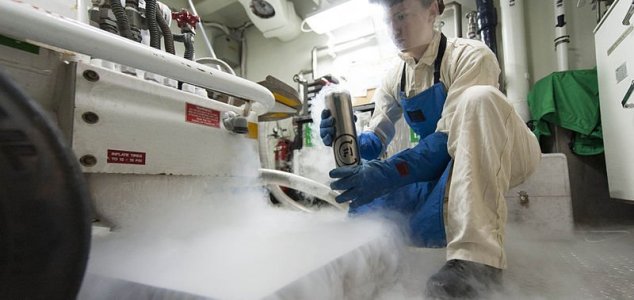 Scientists have been looking for ways to cryopreserve humans for years.

Image Credit: US Navy
In a world first, researchers have managed to successfully thaw a cryonically frozen rabbit brain.
The breakthrough, which is the first time anyone has ever restored a frozen mammal brain to "near perfect" condition, was achieved using a technique known as Aldehyde-stabilized cryopreservation which works by preserving the brain matter associated with learning and memory.
Up until now attempting to do this would have resulted in significant damage to the brain's neural connections, thus making any attempts at revival or resuscitation futile.
"Every neuron and synapse looks beautifully preserved across the entire brain," said Dr. Kenneth Hayworth, president of the Brain Preservation Foundation which five years ago challenged the cryonics research community to find a way to accomplish this very task.
"It's the first time that we have a procedure that can protect everything neuroscientists think is involved with learning and memory. Given the results announced today, it seems to me that long-term memories are successfully preserved by this technique."
The next step for the team will be to preserve a larger mammal's brain - most likely that of a pig.
It is hoped that eventually technologies like this will make it possible to successfully preserve a human brain which can then be revived in the distant future.
It may even become possible to integrate a brain with a robot to bring that person back to life.
Source: Russia Today | Comments (18)
Tags: Cryonics, Frozen, Brain