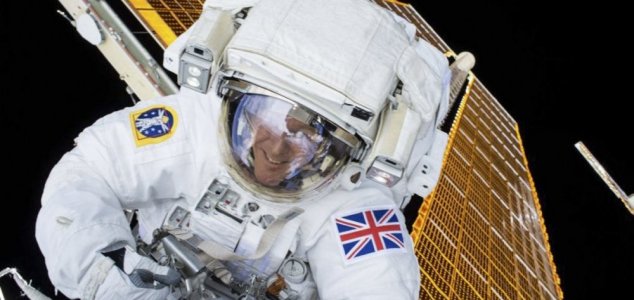 Tim Peake during a spacewalk outside the space station.

Image Credit: NASA
Tim Peake, Tim Kopra and Yuri Malenchenko touched down safely aboard their Soyuz capsule on Saturday.
After spending several months on the International Space Station, the trio arrived safely back on Earth after a seven-hour descent which ended with a touchdown in the Kazakhstan wilderness.
British astronaut Tim Peake, who described the experience as the best ride he'd ever been on, was accompanied by NASA astronaut Col Tim Kopra and Russian cosmonaut Yuri Malenchenko who all seemed to be in good spirits following their time spent high up in orbit around the planet.
"It's just been fantastic, from start to finish … I'm just truly elated, just the smells of Earth are so strong, it's wonderful to be back … to feel the fresh air," said Peake.
"I'm going to miss the view, definitely. I'd love some cool rain right now, it was very hot in the capsule and the suit's very hot … I might be having some pizza later, maybe a cold beer as well."
NASA public affairs officer Dan Hewitt praised the weather conditions for the landing.
"I don't think I've ever seen better weather than the one we have now … all the teams out here actually got to see the capsule touch down, that's something I'm never going to forget," he said.
"All the crew members are out of the capsule, they're going to now enjoy the weather, their first fresh air in over six months."
Source: The Guardian | Comments (5)
Tags: ISS, Astronauts