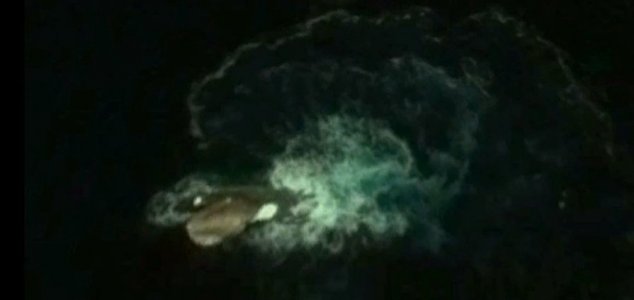 Is this a picture of a sea monster or is there a more mundane explanation ?

Image Credit: Google Earth
A photograph showing what some claim to be a gigantic sea creature has been circulating the Internet.
The photograph, which originated on satellite mapping service Google Earth, shows what looks like a large 75ft squid-like creature off the coast of Deception Island near Antarctica.
Hailed as evidence of the legendary Kraken of Norse mythology, the image soon went viral and has since ended up being featured on dozens of tabloids and news sites across the world.
But does the image really show a gigantic sea creature or is there something else going on ?
According to Andrew David Thaler of Southern Fried Science, what the image actually shows is Sail Rock - a well-documented outcropping of stone which protrudes 100ft above the surface of the sea.
Sure enough, the co-ordinates do match and a photograph of the rock from sea level reveals that it actually does look like it could be mistaken for an octopus-like creature when viewed from above.
You can check the location out for yourself by visiting 63° 2'56.73″S 60°57'32.38″W on Google.
Source: Southern Fried Science | Comments (23)
Tags: Kraken, Viral, Sea Monster