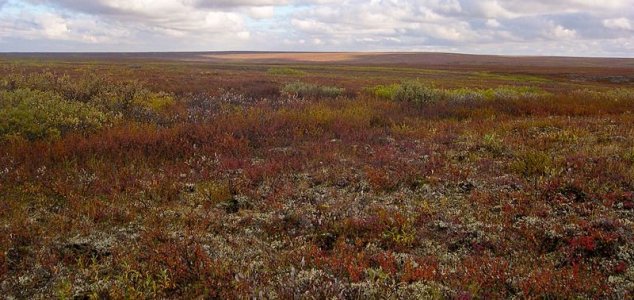 The permafrost is beginning to melt.

Image Credit: CC BY-SA 3.0 APL
The unseasonably warmer weather appears to be having an adverse effect on the Siberian permafrost.
Following on from its recent spate of giant craters, Siberia's remote wilderness has now become home to an entirely different phenomenon - patches of ground which bounce like a trampoline.
The problem is best demonstrated by the video below which shows a man stepping repeatedly on a patch of ground as it quivers up and down like something floating on top of a waterbed.
This peculiar movement, as it turns out, is due to the permafrost underneath thawing out and releasing bubbles of methane gas. Scientists investigating the phenomenon discovered over a dozen separate patches and found that each released methane and carbon dioxide when pierced.
While seemingly harmless enough, this strange spectacle is another warning sign that rising temperatures are having an increasingly adverse effect on the environment.
How widespread this particular problem will become however remains to be seen.
Source: Tech Insider | Comments (6)
Tags: Siberia