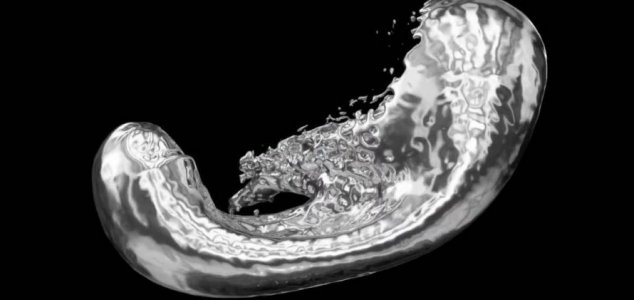 A real-life T-1000 may be on the horizon.

Image Credit: YouTube / RMIT University
Engineers at RMIT University in Melbourne have announced a breakthrough in liquid-metal technology.
The T-1000 from 'Terminator 2: Judgement Day' may now be one step closer to becoming a reality thanks to the development of a fluid-driven self-propelling liquid metal - a breakthrough that could one day make it possible to create electronic devices that act more like living tissue than conventional solid state components.
In one experiment the team managed to create a primitive machine by adding a single drop of liquid metal to some water and then adjusting the water's chemistry to make the metal change shape.
"Using this discovery, we were able to create moving objects, switches and pumps that could operate autonomously – self-propelling liquid metals driven by the composition of the surrounding fluid," said project leader Professor Kourosh Kalantar-zadeh.
"Eventually, using the fundamentals of this discovery, it may be possible to build a 3D liquid metal humanoid on demand – like the T-1000 Terminator."
Source: Independent | Comments (6)
Tags: Liquid Metal, T-1000