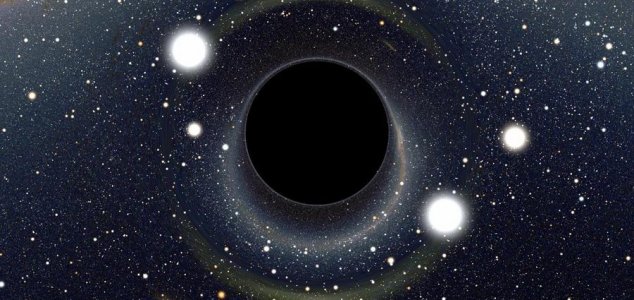 Is it possible to pass through a black hole ?

Image Credit: NASA / Alain Riazuelo
If it was to become possible to survive a trip in to a black hole, where exactly would you end up?
It would be fair to say that journeying in to the center of a black hole would not be a good idea.
Typically created when a particularly massive star collapses in on itself, these mysterious regions of space possess such a strong gravitational pull that not even light itself is able to escape.
Exactly what would happen to someone who flew in to a black hole remains unclear, however the term 'spaghettified', which likens the experience to being squished and stretched out like pasta, is often used to describe what it might be like.
Now however scientists from the University of Valencia in Spain have put forward a theory suggesting that black holes, rather than drawing matter in towards an infinite point known as a singularity, may instead be home to a doorway which leads to another part of the cosmos.
This wormhole would be absolutely tiny - smaller than an atomic nucleus - but still enough for a traveler to pass through if they happened to be squashed down enough beforehand.
"Our theory naturally resolves several problems in the interpretation of electrically-charged black holes," said Dr Gonzalo Olmo.
"In the first instance, we resolve the problem of the singularity, since there is a door at the centre of the black hole, the wormhole, through which space and time can continue."
Actually surviving a trip through such a wormhole however would be another matter entirely.
Source: Independent | Comments (16)
Similar stories based on this topic:
Tags: Black Hole