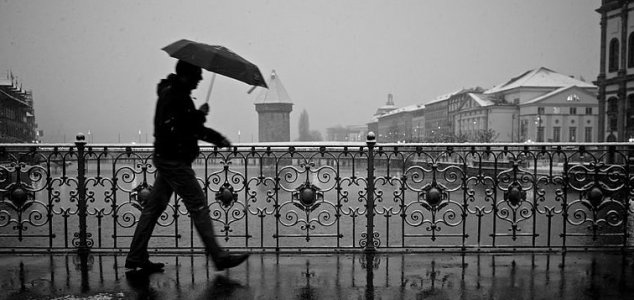 Why are there fishing raining from the heavens ?

Image Credit: CC BY 2.0 Thomas Leuthard
Kevin Bain of Aberdeenshire was surprised to discover dozens of small fish lying in his garden.
Back in 1919, famed researcher Charles Fort, who spent much of his time recording cases of unexplained (or Fortean) phenomena, documented numerous accounts of peculiar downpours including deluges of blood, fish and insects as well as blue, green, red and yellow rain.
The latest such case, which saw at least 75 fish falling from the heavens in to a garden in Banff, Scotland, would have certainly qualified for addition to one of his books.
"To start with, I thought the fish had been dropped by birds but there were far too many," said Kevin Bain, the Aberdeenshire resident who discovered the fish outside his house.
The answer to this mystery however may actually be a lot simpler than it seems.
"It has been stormy for the past few nights, so it's possible that a water spout has lifted the fish from the sea during the bad weather," he said. "It's a really strange phenomenon."
Source: BBC News | Comments (14)
Tags: Fish, Rain