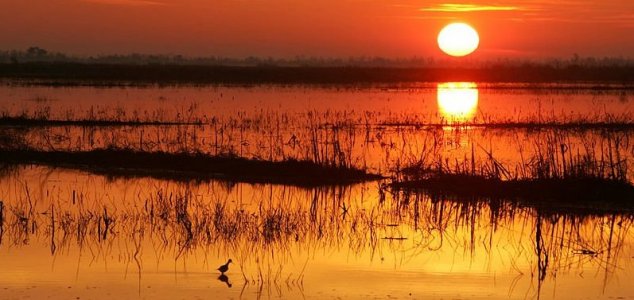 How hot are things going to get ?

Image Credit: CC BY 2.0 USFWS / Steve Hillebrand
New data revealed by NASA has shown that global temperatures have been reaching record levels this year.
The new figures, which should put to bed once and for all the idea that man-made climate change is not a thing, have shown that July 2016 was actually the warmest month since records began.
"The scary thing is that we are moving into an era where it will be a surprise when each new month or year isnít one of the hottest on record," said climate scientist Chris Field.
NASA's records, which stretch back to 1880, show that July 2016 has now joined the likes of July 2011, July 2015, July 2009 and August 2014 as one of the five hottest months on record.
"The planet is getting warmer," said NASA chief climate scientist Gavin Schmidt.
"Itís important for what it tells us about the future."
Source: News.com.au | Comments (21)
Tags: Global Warming.Temperature, Climate