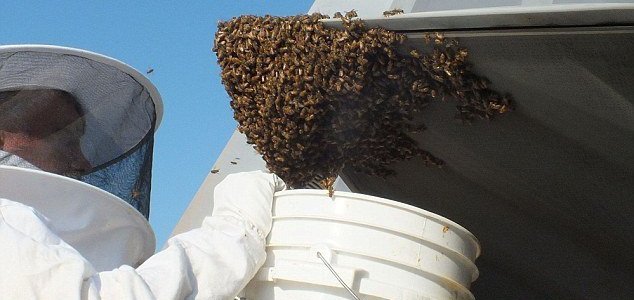 The swarm was carefully collected up and relocated.

Image Credit: US Air Force
One of the world's most advanced stealth fighters was unable to take off recently due to a swarm of bees.
It might be a technological marvel, but for one of the US Air Force's F-22 Raptors earlier this year it was bees - not enemy gunfire - that ultimately kept the aircraft firmly rooted to the tarmac.
The incident, which occurred at Joint Base Langley-Eustis, Virginia, saw one of the stealth jets being grounded so that a large swarm of bees could be removed from its exhaust nozzle.
"I was shocked like everyone else because it looked like a cloud of thousands of bees, but I knew they wouldn't sting anyone and were just looking for a new place to live," said Tech. Sgt. Jeffrey Baskin, 192nd Maintenance Squadron crew chief.
It is believed that the bees, which numbered in the tens of thousands, may have originated from another, larger hive situated somewhere else on the base.
"Bee hives are constantly growing and they eventually become overcrowded," said Chief Master Sergeant Gregg Allen.
"Around springtime, the bees will make a new queen, scout for a new location and take half of the hive with them to that location."
Source: New York Daily News | Comments (8)
Similar stories based on this topic:
Tags: Bees, F-22, Jet