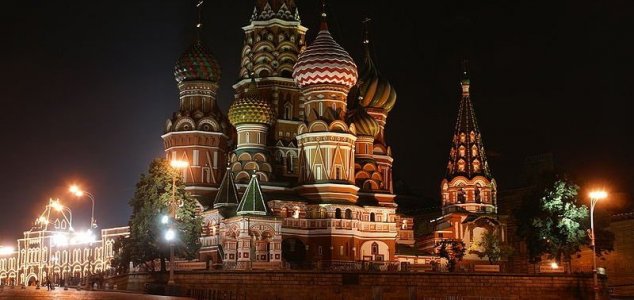 Even in Russia, nobody seems to know what the device is.

Image Credit: CC BY-SA 3.0 Asguskov
Vladimir Putin's new chief of staff Anton Vaino has come up with a very strange invention indeed.
With a master's degree in economics and many years of experience as a world class diplomat, the Estonian-born politician was unexpectedly assigned one of the Russian government's top jobs earlier this month when former chief of staff Sergei Ivanov was suddenly removed from the position without explanation after years as a member of Putin's inner circle in Moscow.
The mystery over what might have taken place within the Russian government to prompt Putin to take such steps however seems to have been somewhat glossed over in the mainstream press in favor of an even more pressing matter, that of Vaino's peculiar invention - the 'nooscope'.
In a 2012 article in a journal entitled 'Economics and Law', Vaino described a strange new device capable of "detecting and registering changes in the biosphere and in human activity" by somehow tapping in to the global consciousness of the human race.
When quizzed about the invention by the BBC, co-author Viktor Sarayev maintained that the device was of equivalent significance to the invention of the microscope and telescope and that it "scans transactions between people, things and money."
His explanation, which doesn't really seem to have helped shed any light on the device at all, has left journalists and scientists the world over scratching their heads.
As it stands, the exact nature and purpose of the 'nooscope' continues to remain a total mystery.
Source: BBC News | Comments (9)
Tags: Nooscope, Russia, Anton Vaino