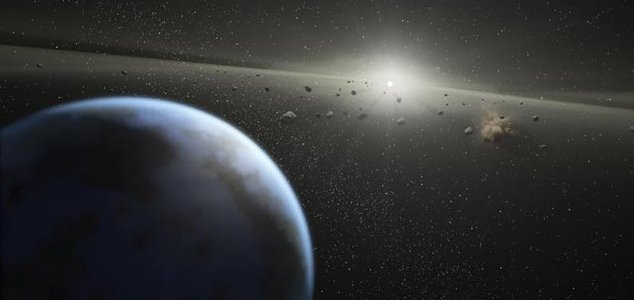 Detecting asteroids far in advance can be quite a challenge.

Image Credit: NASA
An asteroid that was discovered only last week narrowly missed hitting the planet a few hours later.
NASA has long been on the lookout for killer asteroids, but even with astronomers all over the world working to detect and map the trajectories of potentially dangerous space rocks, finding every single one of these in advance is more or less an impossible task.
The reality of this became ever more evident at the weekend when an asteroid called 2016 QA2 missed the Earth by a quarter of the distance to the moon mere hours after it was first detected.
Its highly unusual orbit made it particularly difficult to spot, as did its relatively small size.
While in this case the damage caused would have been minimal even if the object had collided with our planet, this unexpected near-miss brings in to focus just how vulnerable we actually are and that, despite our best efforts, we may not always be able to see an incoming asteroid far in advance.
NASA is currently aiming to detect 90 percent of all asteroids 450ft in size or larger by 2020 but as things stand, a lack of telescopes and manpower means that it is nowhere near achieving that goal.
That said however, the chances of the Earth actually being hit by an apocalyptic asteroid anytime soon are thankfully very small indeed.
Source: Popular Mechanics | Comments (13)
Similar stories based on this topic:
Tags: Asteroid, Earth