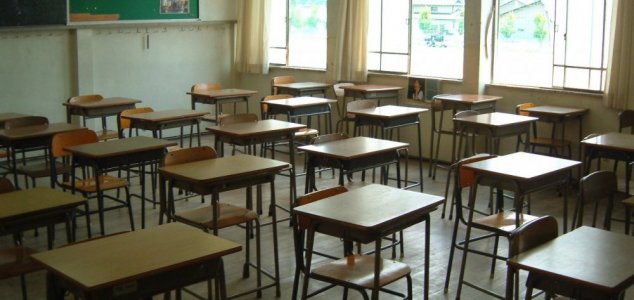 The school was oblivious to the danger posed by the rock.

Image Credit: CC BY-SA 2.0 frwl
Authorities were left shocked when a rock on display in a classroom turned out to be a lump of uranium.
The discovery was made in Austria by antinuclear campaigner Thomas Neff who had been giving talks to school pupils about radioactivity using an old 1960s radium wristwatch.
When he turned on his Geiger counter in one school he realized that it was registering twenty times the typical amount of background radiation that he expected to see.
Perplexed, he attempted to track down the source of the radiation and quickly found that it was coming from a classroom display of rocks, minerals and fossils. One of the rocks, it turned out, was actually a piece of uranium - a deadly radioactive element used in the construction of atomic bombs.
The rock was registering 102,000 counts per minute on the Geiger counter - a far cry from the expected 20 counts per minute of the natural background radiation.
"If you had this rock the whole year in your bag, you would get around 210 millisievert exposure," said Neff. "The exposure to radiation from natural sources is only 2.8 millisievert in a whole year."
Authorities have since discovered several other uranium rocks on display in schools across the city of Salzburg and an official investigation in to the matter is now underway.
Source: Yahoo! News | Comments (25)
Tags: Uranium, Radioactive