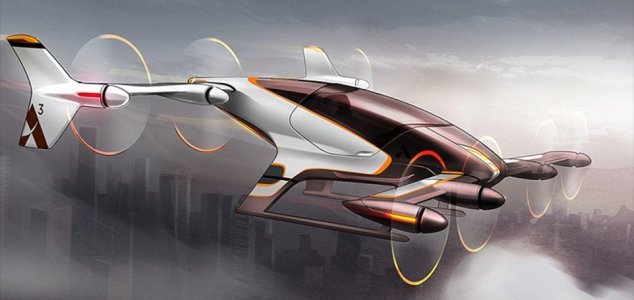 These autonomous taxis could revolutionize public transport.

Image Credit: Airbus
The aircraft manufacturer hopes to alleviate traffic congestion with its automated airborne taxi service.
Known as Vahana, the futuristic flying taxi, which can land vertically like a helicopter and can operate without the need for a human pilot, looks like something straight out of a science fiction movie.
Members of the public looking to utilize the service will be able to simply book a flight and have the vehicle come and pick them up before flying them to their destination.
Airbus believes that deploying millions of these flying taxis could help alleviate the problem of traffic congestion because they won't be competing in the same space as existing transport services.
The company however has yet to address how it would get permission to run fleets of flying taxis over large cities or how it intends to keep passengers safe in the event of an accident.
With flight tests scheduled to start at the end of next year though it looks as if the project, far from being a pie-in-the-sky concept, might actually become a reality in the not-too-distant future.
Source: Yahoo! News | Comments (10)
Tags: Airbus, Vahana