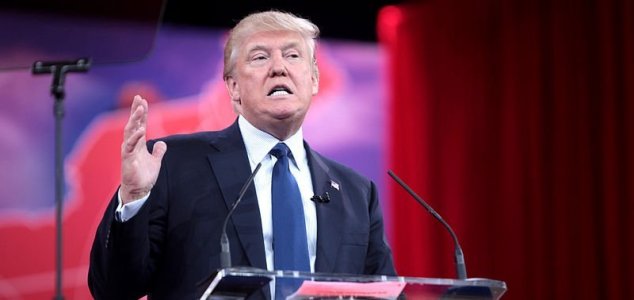 Who really predicted Trump's victory ?

Image Credit: CC BY-SA 3.0 Gage Skidmore
Both modern day and historical prophets may have foreseen the Republican candidate's rise to power.
With the unexpected victory of Donald Trump over Hillary Clinton in the US election, a great deal of criticism has been leveled at the polls which had long predicted a very different outcome.
But what if Trump's success actually had been predicted, not within the last few months, but years or even centuries ago by individuals who had nothing to do with the election campaign whatsoever ?
This is the controversial view being shared by a growing number of people who believe that 16th century French prophet Nostradamus had foreseen these events hundreds of years ago.
Among his vast array of predictions are references to a "great shameless, audacious bawler" who "will be elected governor of the army" and render "the city faint from fear."
Some believe that these words are a reference to Trump and that it also foreshadows WWIII.
Another prophet, the Bulgarian psychic Baba Vanga who died in 1996, has also gained something of a following after accurately predicting events that occurred after her death including the 9/11 attacks, the rise of the Islamic State and the fact that the 44th US president would be African-American.
She also predicted that Obama would be the last US president - another possible hint of WWIII.
But are these really references to recent events or are people simply looking too hard to connect vague predictions from the past to what is happening in the present ?
It's no secret that Nostradamus wrote a huge amount of material during his lifetime. If you look hard enough at his writings you can usually find predictions that reference just about anything.
Source: Tech Times | Comments (78)
Tags: Donald Trump, Nostradamus, Baba Vanga