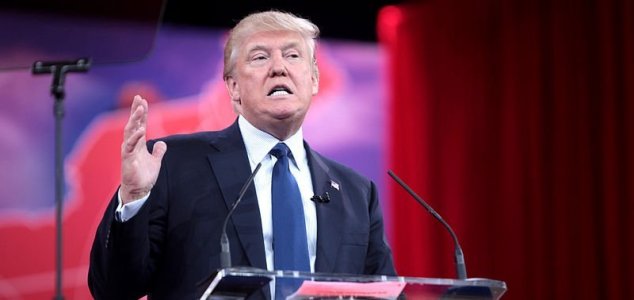 Does Trump actually know anything about UFOs ?

Image Credit: CC BY-SA 3.0 Gage Skidmore
The US President was quizzed again about the subject of UFOs during a recent interview on Fox Business.
Trump has run the gamut of UFO related questions in recent weeks, with several journalists and public figures taking advantage of his re-election campaign by pressing him for information on the subject.
Most recently, the President was being interviewed on Fox Business when host Lou Dobbs suddenly decided to bring up the topic.
"A lot of my friends are very concerned about what the federal government is doing when it comes to UFOs," he said. "Are you going to commit more resources to exploring UFOs and opening the documents to the public ?"
"Well, I think you're the - probably in this country - you're the UFO expert, so I'm going to be totally guided by the great Lou Dobbs," Trump replied.
"And I will tell you that I'll do whatever you ask me to do, including total transparency."
"Well Mr. President, I couldn't have asked for a better answer, thank you," Dobbs replied. "Thank you so much, I'll be calling your office soon to get that underway."
Back in June, Trump had been participating in a Father's Day-themed interview with his own son, Don Trump Jr., when he was asked about the alleged UFO crash at Roswell, New Mexico.
"There are millions and millions of people who want to go [to Roswell], who want to see it," Trump replied. "I won't talk to you about what I know about it, but it's very interesting."
"Roswell is a very interesting place with a lot people who would like to know what's going on."
When asked if he would ever consider declassifying information on the matter, he replied: "Well, I'll have to think about that one."
Source: Raw Story | Comments (53)
Similar stories based on this topic:
Tags: UFO, Trump