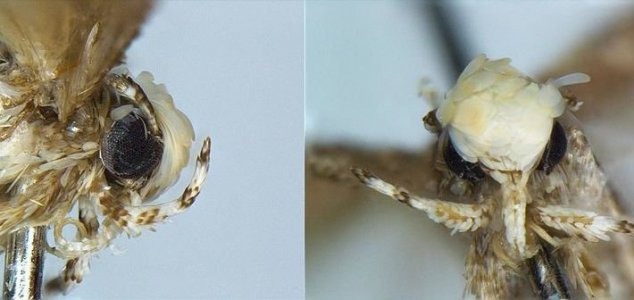 Can you see the resemblance ?

Image Credit: CC BY 4.0 Dr. Vazrick Nazari
A new species of tiny moth with a wingspan of just 0.4 inches has been named after the President-elect.
The insect, which inhabits parts of Mexico and Southern California, was discovered by biologist Vazrick Nazari, a researcher from Ottawa, in a collection at the Bohart Museum of Entomology.
Named
Neopalpa donaldtrumpi
, the moth has yellow and white scales on the top of its head which bear more than a passing resemblance to Trump's signature hairstyle.
Its habitat also happens to span the border between the United States and Mexico - a region that could end up being divided by a wall if the new President's plans are brought to fruition.
Outside of comparisons to its namesake, the new moth is also of particular interest to scientists and could help to raise awareness for biodiversity in the United States.
"Its distinctive wing pattern and its unique DNA bar code immediately flagged it as a new and undescribed species," said Nazari.
"I hope that the president will make conservation of such fragile ecosystems in the U.S. his top priority. These ecosystems still contain many undiscovered and undescribed species, and deserve to be protected for future generations."
Source: Live Science | Comments (11)
Tags: Moth, Trump