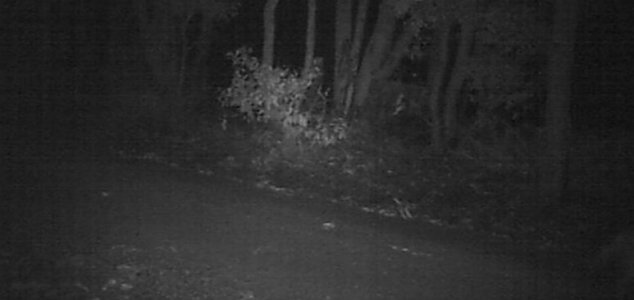 The footage can be viewed below.

Image Credit: YouTube / Thylacine Awareness Group of Australia
The Thylacine Awareness Group of Australia has released two new clips recorded using a trail camera.
The group, which believes that the thylacine ( or Tasmianian tiger ) continues to survive to this day despite being officially declared extinct in the 1980s, has released several videos over the last few months showing what some people believe to be evidence that the species is alive and well.
This latest footage, which contains two separate clips, was recorded on a trail camera near Busselton, Western Australia back in 2013.
The video shows a fox-like animal trotting along past the camera in two different directions.
The group's founder, Neil Waters, claims that he himself witnessed a thylacine on two separate occasions outside his home in Tasmania as recently as 2010 and 2014.
While he admits that the footage is inconclusive, it does add to the growing body of evidence suggesting that the Tasmanian Tiger may continue to roam the wilds of Australia.
Until a tangible, physical specimen is found however it will be impossible to know for sure.
Source: Yahoo! News | Comments (55)
Similar stories based on this topic:
Tags: Thylacine, Tasmanian Tiger