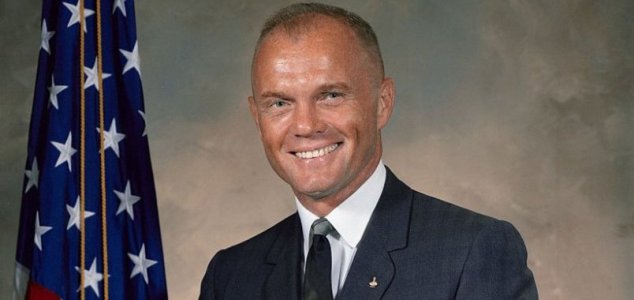 Glenn was an aviator, an engineer, an astronaut and a US Senator.

Image Credit: NASA
Glenn became a national hero back in 1962 when he became the first American ever to orbit the Earth.
Born in 1921 in eastern Ohio, Glenn's passion for flying manifested at an early age via his childhood obsession with airplanes. He earned his private pilot's license in 1941 during his time studying physics and engineering at Muskingum College.
Later becoming an officer in the United States Marine Corps, Glenn became a test pilot and was recruited by NASA as one of the legendary 'Mercury Seven' - America's first astronauts.
In 1962 he flew the
Friendship 7
mission which saw him become the first American to orbit the planet and the fifth person in space. In 1978 he received the Congressional Space Medal of Honor and was also inducted in to the US Astronaut Hall of Fame in 1990.
Despite pursuing a change of career and serving as a United States senator for Ohio for many years, Glenn would return to space one last time when in 1998 he flew aboard the space shuttle Discovery - a mission that would see him become the oldest human being ever to go in to space.
"It still seems so vivid to me," he said back in 2012 when asked about his 1962 flight. "I still can sort of pseudo-feel some of those same sensations I had back in those days during launch and all."
Glenn died on Thursday afternoon at the James cancer hospital in Columbus. He was 95.
Source: The Guardian | Comments (17)
Tags: John Glenn