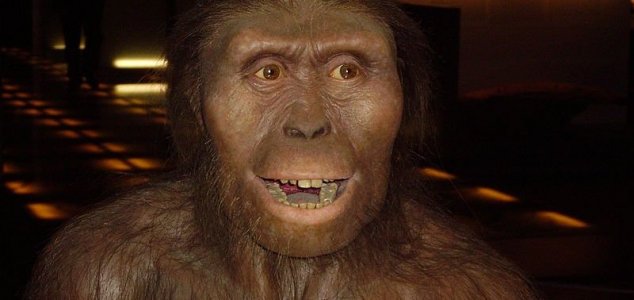 Australopithecus afarensis walked the Earth 3 million years ago.

Image Credit: CC BY-SA 3.0 Wikimedia
Several sets of footprints left by an ancient human ancestor have been found at the site of a new museum.
Preserved within a layer of volcanic ash that was dampened by the rain, the footprints, which date back over 3.6 million years, were left by a group of our ancestors as they walked side-by-side.
The discovery was made following excavation work at a site in Tanzania where an assessment was being carried out to determine the impact of building a new museum.
Palaeontologists believe that the prints were left by a male, three females and a child who all belonged to a species known as
Australopithecus afarensis
.
This is the same species as Lucy, the famed hominid discovered in the Hadar area of Ethiopia.
"When we reached the footprint layer and started to clean it with a soft brush and saw the footprints for the first time, it was really one of the most exciting times of my life," said paleontologist Marco Cherin from the University of Perugia in Italy.
"These footprints enrich our knowledge about the most ancient hominin footprints in the world. But they tell us something about the makers too, in this case that we think there were significant differences between the males and females. This is the most striking thing."
Source: The Guardian | Comments (7)
Similar stories based on this topic:
Tags: Africa, Human