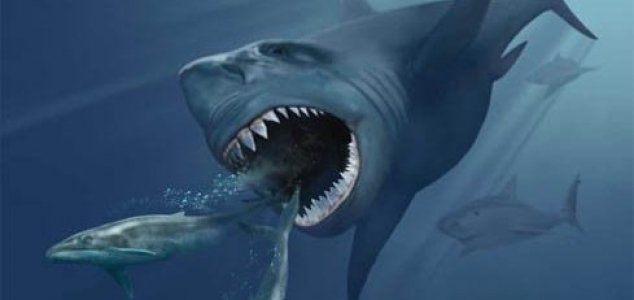 Some sea monsters were very real indeed.

Image Credit: CC BY 3.0 Karen Carr
The teeth of the largest shark in history may have influenced portrayals of a mythological sea monster.
Tales of giant ocean-dwelling creatures have been around for thousands of years, but for one culture - that of the Maya - such stories may have actually been based on a real animal.
In her new paper entitled
'Sharks in the Jungle: real and imagined sea monsters of the Maya'
, archaeologist Sarah Newman explores how the teeth of megalodon - the largest shark in history - were used as sacred offerings at several ancient Mayan sites.
Their depictions of a creature known as 'Sipak' ( or 'Cipactli' ) predominantly featured a single giant tooth which bears a striking resemblance to the megalodon teeth discovered at these sites.
"Mayan iconography is notoriously difficult to piece out," said Newman. "But you can see [the monster] is a fairly realistic representation of a shark with a bifurcated tail."
"And the tooth has the same mark on it that the Maya used to indicate materials like jade - so it's telling you that it's hard and shiny, the way that a fossil would be also."
Megalodon itself really was a monster of the deep - a 60ft behemoth with teeth 7 inches long.
It ruled the Earth's oceans uncontested for the better part of 23 million years before eventually disappearing around 2.6 million years ago for reasons that are still not completely understood.
Source: Live Science | Comments (32)
Similar stories based on this topic:
Tags: Megalodon, Shark, Maya