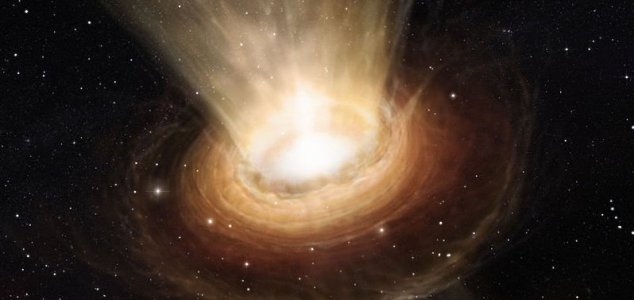 The new mission will help scientists study black holes.

Image Credit: CC BY 4.0 ESO/M. Kornmesser
A budget of $188 million has been assigned to the new mission which will be launching within three years.
The Imaging X-ray Polarimetry Explorer (IXPE) mission will observe the high-energy X-ray radiation produced by exotic astronomical objects such as black holes, neutron stars and pulsars.
It was chosen from among three finalists in the space agency's Astrophysics Explorers Program which had invited concepts for new space missions back in September 2014.
The new spacecraft, which will be equipped with three telescopes and special cameras designed to measure the polarization of cosmic X-rays, will open up a whole new window on the universe.
"We cannot directly image what's going on near objects like black holes and neutron stars, but studying the polarization of X-rays emitted from their surrounding environments reveals the physics of these enigmatic objects, " said Paul Hertz of NASA's Science Mission Directorate.
"NASA has a great history of launching observatories in the Astrophysics Explorers program with new and unique observational capabilities."
Source: Tech Times | Comments (5)
Tags: NASA, X-Ray, Black Hole