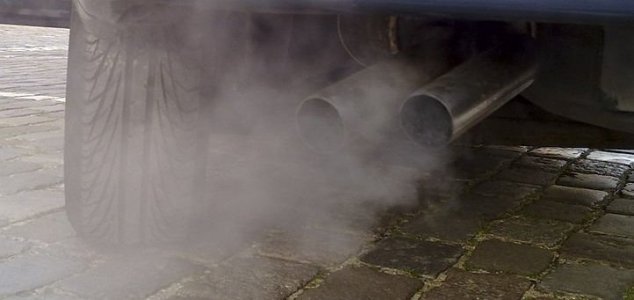 The device can be fitted on to car exhausts.

Image Credit: CC BY-SA 3.0 Ruben de Rijcke
Known as Kaalink, the remarkable invention is designed to help tackle air pollution problems in Asia.
Developed by Indian MIT spinoff company Gravinky Labs, the device can be retrofitted to the exhaust of any existing vehicle and can capture up to 93% of the emitted pollution.
Exactly how it works however remains a closely guarded secret.
"Our device is designed as a clever fusion of electronic sensors, mechanical actuators and a collection system," said company co-founder Anirudh Sharma.
"It is retrofitted to the exhaust pipe of vehicles and mounts through a triangulated screw/clamp-set."
If it proves a success, the device, which takes 45 minutes of exhaust filtering to produce a single ounce of ink, could prove an invaluable tool for reducing pollution in large cities.
It is also set to offer an inexpensive, high-quality alternative to regular ink brands.
Source: Seeker.com | Comments (8)
Tags: Kaalink, Pollution