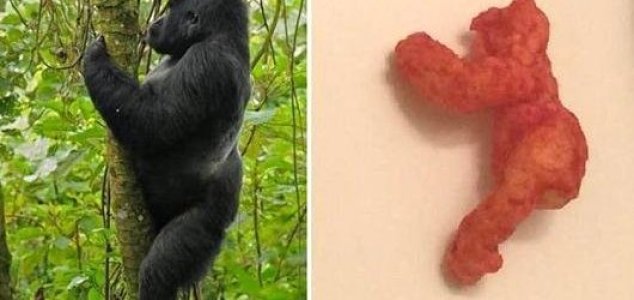 The gorilla-shaped snack sold for an insane amount on eBay.

Image Credit: eBay / valuestampsinc
A Cheeto shaped like Harambe - the primate shot at Cincinnati Zoo - has sold in an online auction.
It seems that people will buy just about anything these days, as evidenced by the 132 bids on an eBay auction for a Cheeto this week which ultimately sold for an absurd $99,900.
The auction had been listed several times before and ended with no bids, but when the sale unexpectedly went viral online on Sunday, the number of prospective buyers shot up.
The Cheeto is allegedly shaped like Harambe, a silverback gorilla which was sadly put down at Cincinnati Zoo last year after a small child fell in to the enclosure.
The sale of the snack has since prompted an influx of auctions for other Cheetos shaped like everything from Superman to Donald Trump.
Whether any of them will fetch as much as the Harambe Cheeto however remains to be seen.
Source: CNET.com | Comments (24)
Tags: Gorilla, Cheeto, Harambe