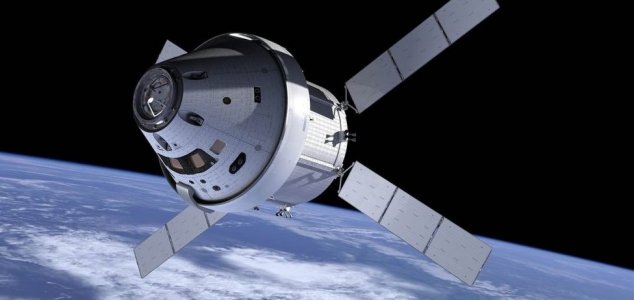 Humans could seen be returning to the Moon.

Image Credit: NASA
A new joint mission will see astronauts orbiting the Moon for the first time in over four decades.
The ambitious endeavour, which could go ahead as early as 2021, will see NASA's new Orion spacecraft embarking on three progressively elongated orbits to reach the Moon.
The European Space Agency (ESA) and aerospace firm Airbus, which have already supplied a propulsion and supply module for an upcoming unmanned flight, have confirmed that they will be supplying key components for the manned mission as well.
If all goes well it will be the first time humans have left low-Earth orbit since 1972.
"We are excited to be a part of this historic mission and appreciate NASA's trust in us to help extend humanity's exploration farther afield into our Solar System," said ESA's Dave Parker.
Source: Toronto Star | Comments (5)
Tags: Moon, NASA, ESA