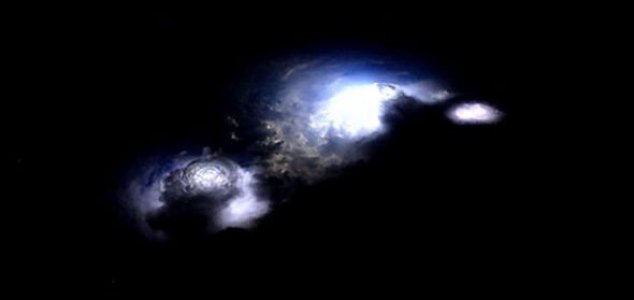 It is rare to capture blue jet lightning in such detail.

Image Credit: ESA
The breathtaking natural phenomenon is typically unpredictable and lasts for only fractions of a second.
When observed from the ground, thunderstorms can be pretty spectacular, but when viewed from far above, it is possible to see something even more incredible - blue jet lightning.
This rare atmospheric phenomenon takes the form of blue jets of light which form in the upper atmosphere and can stretch for tens of kilometers in to the stratosphere.
Despite being difficult to study, spectacular footage of the phenomenon was captured in 2015 over the Bay of Bengal by ESA astronaut Andreas Mogensen.
"It is not every day that you get to capture a new weather phenomenon on film, so I am very pleased with the result," he said.
The footage he recorded can be viewed below.
Source: IB Times | Comments (2)
Tags: Blue Jet Lightning